BOROBUDUR – SERENITY, SUSTAINABILITY AND SPIRITUALITY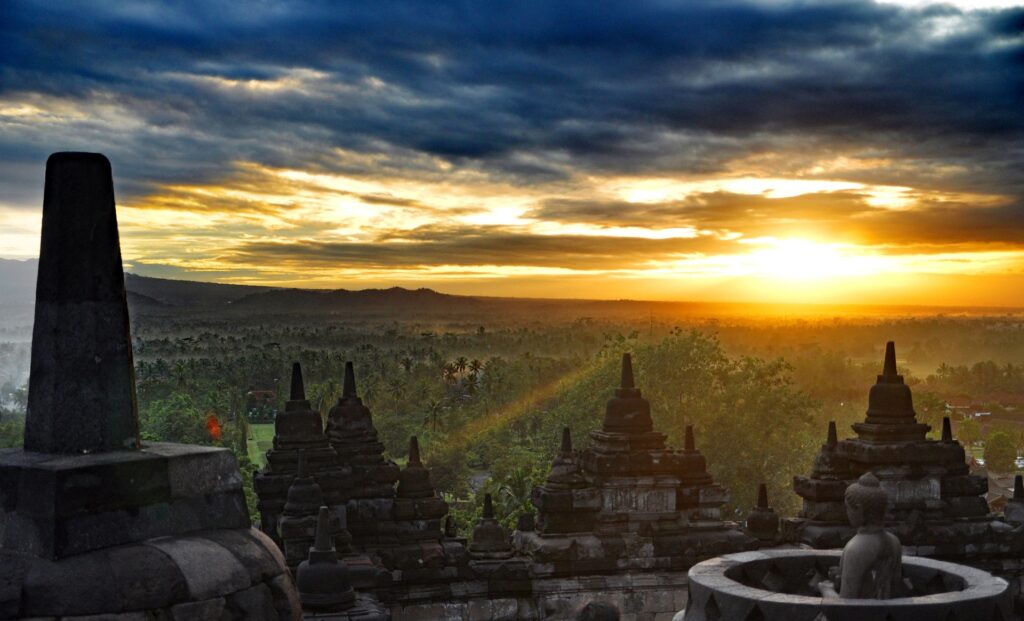 BBTF 2023 is coming soon – this leading Indonesia travel fair is focusing on the quality and sustainability tourism. The BBTF committee presents the best diversity destinations and the reasons you have to include serenity, sustainability and spirituality places on your agenda.
This time we talk about one of the seven wonder of the world – the magnificent Borobudur temple. It will take only one and a half hours by plane from Bali to land at the Central of Java, our neighboring island.
Located on the island of Java, the magnificent Borobudur temple is the world's biggest Buddhist monument you must visit at least once in your lifetime. The area is surrounded by beautiful scenery of Central Java's nature that you can only find there.
The temple sits majestically on a hilltop overlooking lush green fields and distant hills. Built between AD 780 and 840 during the reign of Shailendra dynasty, the temple's design in Gupta architecture reflects India's influence on the region. However, there are enough indigenous scenes and elements incorporated to make Borobudur uniquely Indonesian.

"Borobudur is an outstanding example of Indonesia's art and architecture from between the early 8th and late 9th centuries that exerted considerable influence on an architectural revival between the mid-13th and early 16th centuries. The temple is an exceptional reflection of a blending of the very central idea of indigenous ancestor worship and the Buddhist concept of attaining Nirvana" I Putu Winastra as the Head Committee of BBTF 2023 and the Chairman of ASITA Bali Chapter noted the commitment to promote Indonesia' priority destination at BBTF 2023.
When you plan to visit Borobudur temple, it is recommended to explore the site on foot. You may choose to walk through Green Park from the entrance. Many vendors will offer you souvenirs and other knick-knacks as you walk through this area. You can also find some Indonesian traditional souvenirs such as batik, traditional clothes of Indonesia and other interesting small display statues. souvenirs that they sell to remember the beauty of Borobudur temple.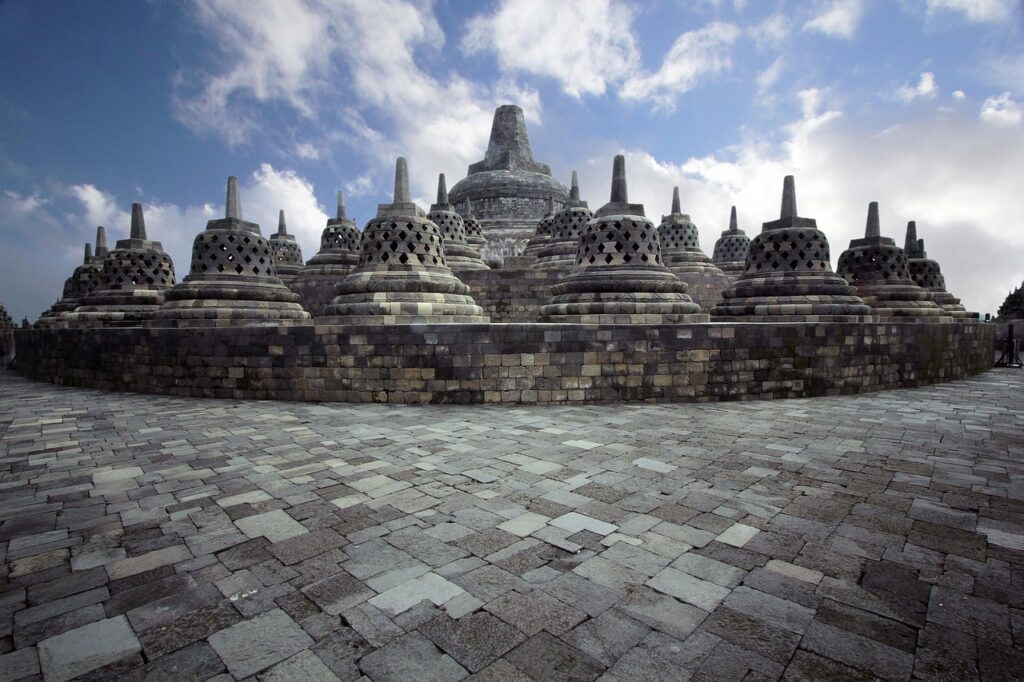 @roxannegeller
While you are at the site, make sure to learn about its history and importance, which are captured on its many reliefs.
They will be able to walk you around the site and explain the history of the temple, beginning with its construction during the Syailendra dynasty and explaining each detail of it. The stone carvings attached to the temple display legends and stories, which have great philosophical significance.
So much to explore and do. Our Buyers are interested to learn more. Come and join us at BBTF 2023.
Further information on www.bbtf.co.id