Bali Welcomes 2023 With Ceremonies Of Gratefulness And Prayers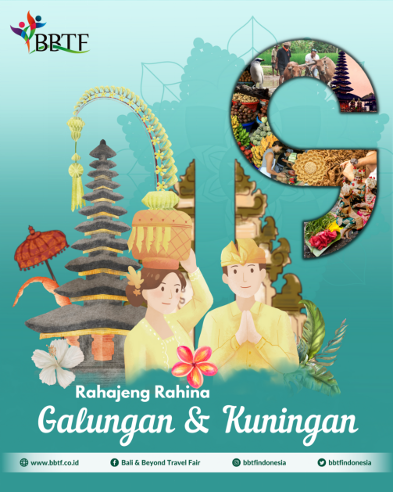 Happy New Year 2023 – celebrate and rejoice!  May the Year 2023 bring you more happiness, success, love, and blessings!
Here in Bali, we celebrate this beginning of the year 2023 with a great deal of enthusiasm, positive anticipation and spirituality. Now is the perfect time to start appreciating the lives that we lead, and the blessings that come to all of us every day. In January, there will be many significant spiritual celebrations happening.
We will start with Galungan & Kuningan – a Balinese festival that marks the most important recurring religious ceremonies of the year. The celebration is dedicated to honouring the Almighty God and Creator of the entire universe (Ida Sang Hyang Widhi) in his victory of Virtue against Evil. The ceremonies will commence on 4th January and end with the pinnacle of Kuningan on 14th January 2023.
Galungan is a massive, joyful celebration where people connect with God, enjoy Balinese food and dress up in traditional clothes to visit their temples and families. For ten consecutive days, the entire island will be highlighted with all kinds of traditional decorations as well as various rituals and festivities happening in Bali's many temples, including the Pura Besakih mother temple.
During this period, the Balinese Hindu religion focuses on the importance for everyone to lead a life in accordance to Dharma,  the sacred law that governs the universe.
A visit to Bali during the festival is a memorable experience where communal feasts, traditional rice cakes baking and the assembly of iconic decorated bamboo poles can be spotted all over the island.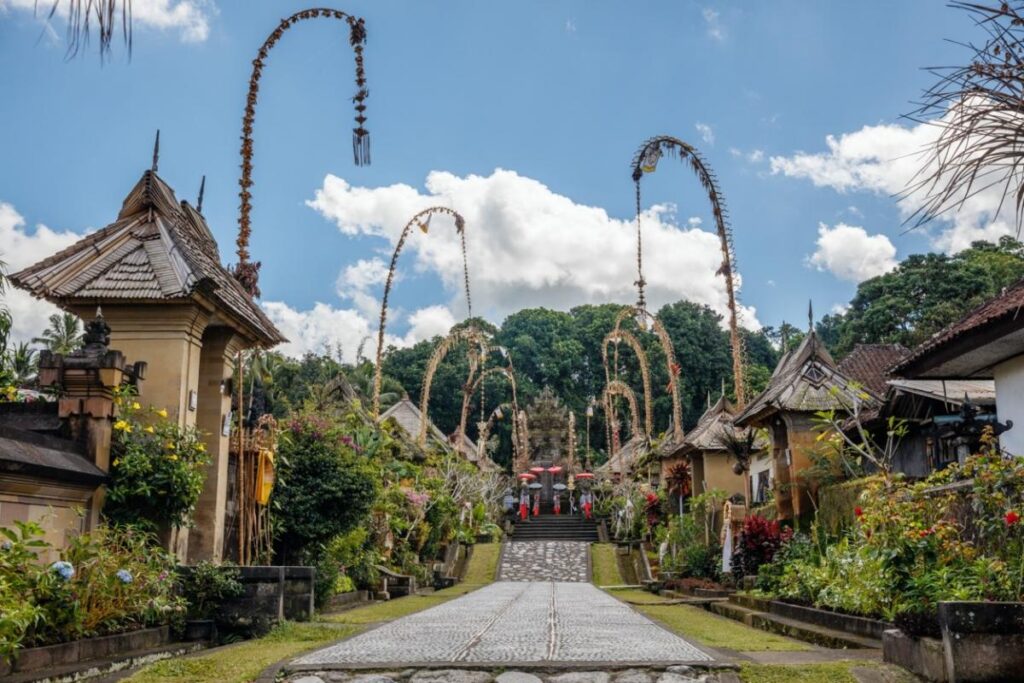 Galungan is an auspicious day to honor long lineages of ancestors, reconnect with gratefulness and strengthen spiritual development. That's a beautiful time to observe the most fascinating part of the island's religious culture.
Since most Balinese return to their family temples for prayers, many restaurants and shops are closed during the festive period.
Penjor long bamboo poles decorated with fruits, coconut leaves and flowers are set up at the entrance of every home along with small altars carrying woven palm leaf offerings.
Galungan is also a time for barong, a sacred ritual performed by a divine protector shaped like a mythical beast dancing around villages houses to defeat negative spirits and restore balance between good and evil. Communities pray before dancing barongs and are given pieces of furs as keepsakes.The last and pinnacle event in the ten-day festival is called Kuningan. It is believed that on this particular day, ancestors return to heaven after their visits during Galungan celebration. At Kuningan, the Supreme God Sang Hyang Widi also descends to earth to give blessing for all the people.
Besides Galungan and Kuningan, January is also the month of the Lunar New Year, commonly known as the Chinese New Year, although many other Asian countries celebrate it, such as Korea, India, Singapore and Malaysia.
The year of the Rabbit will be a time to be grateful and mindful, so let's embrace this new period of life together and colour it with love and kindness. Let's spread positive energy to all beings around for good health, peace and happiness.